Nuclear Risk and Public Control
The Joint Project 2016
In the Joint Project, European NGOs and research institutions cooperate since 2003 on safe and sustainable energy issues with a focus on antinuclear activities in Central and Eastern Europe.
The long-term goals of the Joint Project are a nuclear phase-out in Europe (especially of old reactors), no new-build nuclear power plants, no renaissance of nuclear energy, and no lifetime extension of old reactors without adequate public participation. By producing materials like brochures, websites etc. for anti-nuclear NGOs, the Joint Project contributes to their political work.
In 2016/2017, the Joint Project will focus on:
The EU radioactive waste policy and national waste management programmes
Nuclear security
State aid
The EIA process of the planned NPP in Paks/Hungary and Dukovany/CZ
Health effects of radiation
*Networking and information exchange
More information can be found on our website.
Laufzeit: 2016 bis 2017.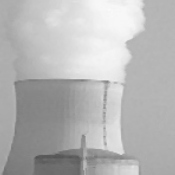 Kontakt
Tel: +43/6991/523 61 31
Email:
Gefördert von
Bundesministerium für Nachhaltigkeit und Tourismus; BMNT; Abteilung I/6 Nuklearkoordination
PartnerInnen
Patricia Lorenz; FoE Friends of the Earth Europe