Nuclear Risk and Public Control
The Joint Project 2017
In the Joint Project, European NGOs and research institutions cooperate since 2003 on safe and sustainable energy issues with a focus on antinuclear activities in Central and Eastern Europe.
The long-term goals of the Joint Project are a nuclear phase-out in Europe (especially of old reactors), no new-build nuclear power plants, no renaissance of nuclear energy, and no lifetime extension of old reactors without adequate public participation.
In 2017/2018, the Joint Project focusses on:
• The EU nuclear waste policy and national waste management programmes
• Environmental Impact Assessment procedures and Plant Lifetime Extension Procedures
• Radiation Protection
• Networking and information exchange
More information can be found on our website
http://www.joint-project.org.
Im Rahmen des Joint Project hat Gabriele Mraz einen Vortrag auf der Nuclear Energy Conference 2018 in Prag zu Problemen mit der Implementierung der Richtlinie 2011/70/Euratom gehalten. Ein Bericht des Freien Radios Freistadt über diese Konferenz ist über den nebenstehenden Link anhörbar (nur in Deutsch).
Laufzeit: 2017 bis 2018.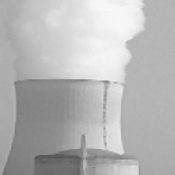 Kontakt
Tel: +43/6991/523 61 31
Email:
Gefördert von
Bundesministerium für Nachhaltigkeit und Tourismus; BMNT; Abteilung I/6 Nuklearkoordination
PartnerInnen
Patricia Lorenz; FoE Friends of the Earth Europe
Infos
Mehr im Internet: